AVAIlable in store now. SHOP online soon!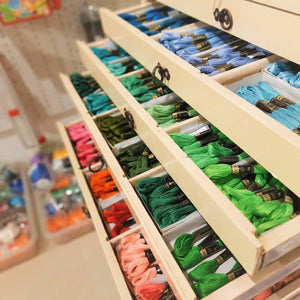 Art and Craft Supplies
We stock a wide range of art and craft supplies. Various options for fine art, from Acrylic paints, watercolour, paper, brushes, pens... to crochet and knitting needles, yarn, wool, skeins and much more.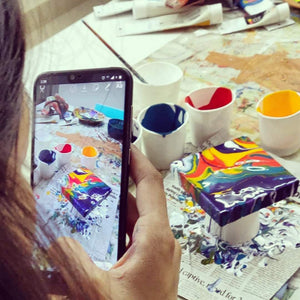 Workshops
We host workshops in art (acrylic, mixed media, sketching, watercolour, pen and ink, craft, decoupage), knitting, crochet, story and craft, baking and more.

Our workshops are available as online sessions and in person sessions for individuals and groups (children and adults).
Gift Wrap
Our most 'Thoughtful' corner at 'be Thoughtful' - The gift-wrap section.... We wrap gifts (bought here or elsewhere too!) with details of your choice. Choose from three categories : Simple, Stylish and Sophisticated. Gift-wrapping always adds that special cherry to the cake!!!
BE thoughtful celebrations!
Gifts + Decor + Flowers + Cake = ingredients for a Thoughtful Celebration!
We've loved having you visit us not just to buy gifts, but to spend time at our space and celebrate your special moments. Over these years, several of you have asked if we would bring the 'Be Thoughtful' experience to where you are. We can finally say, "YES!"
Flowers, food, balloons, decor, gift hampers, personalised with care.... we'll bring you all you'd like to celebrate where you are - in Bangalore!
Gifts and gift hampers available for delivery pan India.
We also coordinate and host virtual events: food, gifts, props…all included!!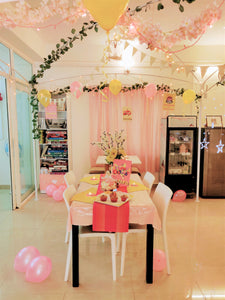 Location
Be Thoughtful
564, 8th Main, 4th Block, Koramangala, Bangalore 560034.
Ph: +91-7022393789

Mon - Sat, 10:30am - 8pm
Closed on Sundays
Testimonials
A beautiful place with lot of love and effort put into making it...it has an array of gifts available with also a lot of options to get customized gifts. Every visit has been a gr8 experience.

Prabhava N
Due to Covid 19, I have been unable to physically visit the store to buy gifts. But no need to worry as Be Thoughtful has come up with beautiful gift bags which they even deliver to your friends.
I have ordered gifts for Birthdays, Get Well Soon, Thinking of You, and Bereavement. This has been a very positive experience for me, and my friends are excited when they receive an unexpected gift bag at their door (especially in these times).
The staff at Be Thoughtful go out of their way to give you a flawless and perfect experience.

Nancy
The amazing place to run across when you need to gift some dear and near! The gifting options to the way they package can definitely say how thoughtful you can be for the person you gifting too!

Anand Charles